Fellow lovers of romantic comedies will swoon along with me for Heartbreaker by Inara Scott, an adorably sweet, funny, and touching new romance.
Mistakes? She's made a few…

Dropped out of high school? Check. Ran away with loser boyfriend at age sixteen? Check. Fell for every line from every guy? Sadly, check. But now, Tess Papion has started over. Juggling multiple part-time jobs while finishing her college degree, she's not letting anything get in her way. Especially not a sexy angel investor with "one-night disaster" written all over him.

Mason Coleman just inherited a 200-pound invalid Mastiff—and an intriguing, unusual, and thoroughly infuriating dog nanny who turns his life upside down the moment she steps through his front door. No matter how she makes him feel Mason doesn't do commitment—so what happens when he falls for her? And worse, what happens when she wants nothing to do with him?
Gahh, this book. I literally can't get it out of my head and am already itching for a re-read. Heartbreaker just crawled under my skin, and filled me up with all the warm-fuzzy, happy swoon-y feels and now I want more.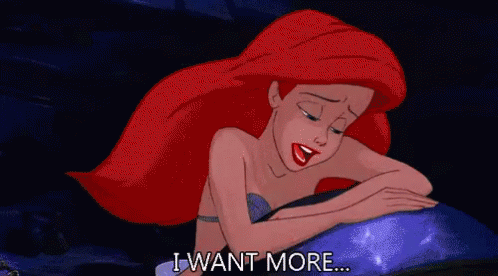 So I guess it's a good thing that this is actually the first in a new series of interconnected romances!
Inara just nails every element of a good rom-com, with a spunky modern twist on the Cinderella story. (This is NOT a retelling; it just has Cinderella-esque vibes; at least to me, it sure did.) Mason is a little cocky and full of himself, but he's also thoughtful and kind-hearted (he is taking care of his sister's invalid dog), and smart when it comes to his job. Falling for his dog nanny was not in the plan, but when it happens, he becomes more determined than ever to find a way to make it work — even as Tess continues pushing him away.
And Tess! She is such a great character; I adored her and her fierce determination to focus and take charge of her own life, despite a rough and tumble start. She struggles with conflicting emotions for Mason, and her desire to focus on her education and future career. Learning that she can have both is a hard thing for her to swallow, but the journey that takes her there is just lovely.
These two characters work so well together, and they're surrounded by a great group of friends — which holds a lot of promise for the future books in this series, as I already can't wait to see how each of their stories plays out.
Heartbreaker is just a feel-good kind of romance; it makes you swoon and fall hard for the characters, and root for their happy ending. This book made me smile, swoon, and laugh at every turn. Look to grab your copy of Heartbreaker on February 25th.