We're continuing our re-read of The Valiant series by Lesley Livingston this week, in anticipation of TOMORROW'S release of The Triumphant, the third & final book in this fantastic series about lady gladiators during the reign of Julius Caesar.
If you haven't discovered this series yet, you've been missing out — BUT with tomorrow's release of the last book, now is the perfect time to binge read the entire trilogy. Here are my top 5 reasons to read The Valiant series now:
1. Did I mention lady gladiators?
LADY. GLADIATORS. Not a lot is known about lady gladiators (more on that subject next week), but I absolutely adore the way Livingston envisions them in this series.
2. Luuuuuurve.
I'm a sucker for a love story, and I adore the romance between Fallon and hunky Roman soldier Cai. Sure, things aren't easy for this unlikely pair, but it would hardly make for an epic three-book saga if things were easy, no. Still … swoon.
3. Fierce Female Friendships
There are some nasty rivalries between some of the lady gladiators, but there are also some fierce friendships — and seeing women supporting other women is something I am ALWAYS gonna cheer for.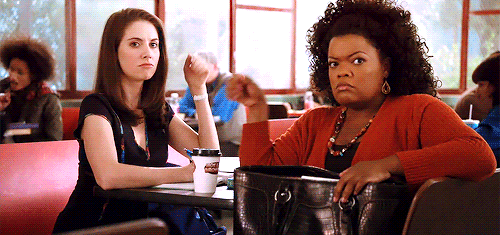 4. Rome, Reimagined
Though Livingston's version of Rome, filled with lady gladiators, is imagined, I love the way she uses real-life figures like Julius Caesar and Cleopatra to infuse her story with some real-life history.
5. Binge-Worthy Saga
I mentioned this before, but it's worth repeating: you can BINGE READ this ENTIRE series now!!! The third & final book is in stores TOMORROW, so really you have NO excuse to wait any longer. Grab your copy of The Valiant (book 1) and The Defiant (book 2) now & then pick-up The Triumphant when it hits stores tomorrow.
Here's more about all three books in the trilogy:
Princess. Captive. Gladiator.

Fallon is the daughter of a proud Celtic king, the sister of the legendary warrior Sorcha, and the sworn enemy of Julius Caesar.

When Fallon was a child, Caesar's armies invaded her homeland, and her beloved sister was killed in battle.

Now, on the eve of her seventeenth birthday, Fallon is eager to follow in her sister's footsteps and earn her place in the fearsome Cantii war band. She never gets the chance.

Fallon is captured and sold to an elite training school for female gladiators—owned by none other than Julius Caesar. In a cruel twist of fate, the man who destroyed Fallon's family might be her only hope of survival.

Now Fallon must overcome vicious rivalries and deadly fights—in and out of the arena. And perhaps the most dangerous threat of all: her forbidden yet irresistible feelings for Cai, a young Roman soldier.
The darling of the Roman Empire is in for the fight of her life.

Be brave, gladiatrix… And be wary. Once you win Caesar's love, you'll earn his enemies' hate.

Fallon was warned.

Now she is about to pay the price for winning the love of the Roman people as Caesar's victorious gladiatrix.

In this highly anticipated sequel to THE VALIANT, Fallon and her warrior sisters find themselves thrust into a vicious conflict with a rival gladiator academy, one that will threaten not only Fallon's heart – and her love for Roman soldier Cai – but the very heart of the ancient Roman Empire.

When dark treachery and vicious power struggles threaten her hard-won freedom, the only thing that might help the girl known as Victrix save herself and her sisters is a tribe of long-forgotten mythic Amazon warriors.

The only trouble is, they might just kill her themselves first.
The final book in the Valiant series takes Fallon and her warrior sisters on an epic journey from the corrupt Roman Republic to the wonder of the ancient world: Alexandria, Egypt.

"You are from a world, Fallon, that values honor over everything else. Rome is not that world."

In the wake of their victorious fight to win back the Ludus Achillea, Fallon and her gladiatrix sisters have become the toast of the Republic. Only for Fallon, glory turns to ashes when she learns that Cai has been stripped of his Decurion rank and declared infamia, cast down to serve as one of Caesar's gladiators. All because he chose his love for her over the life of his treacherous father during the ludus uprising.

But treachery in Rome runs far deeper than Fallon ever suspected. While she is fighting for Cai's freedom, the unthinkable happens and the Republic begins to tear itself apart at the seams. In the chaos that follows, the Achillea gladiatrices lose any protection they might have had once and for all. They're not the only ones.

When Fallon discovers that Cleopatra is in grave danger, she and her sister Sorcha rally their war band in an attempt to spirit the Queen of Aegypt out of Rome, embarking on a remarkable journey that will take them to Alexandria—the wonder of the ancient world—and beyond. Far beyond. Along the way, Fallon will have to decide where her heart truly lies, as well as what—and who—she is willing to sacrifice to get there.