It's hard to put into words how deeply I feel about the Jackaby series by William Ritter — and thereby, my intense emotions over The Dire King, the fourth and final book in this beloved quartet of books. I honestly haven't given up hope for more books in the future – but officially, this is the last one, which sees, Jackaby, Abigail, and their friends facing their biggest case yet: saving the world.
The fate of the world is in the hands of detective of the supernatural R. F. Jackaby and his intrepid assistant, Abigail Rook. An evil king is turning ancient tensions into modern strife, using a blend of magic and technology to push Earth and the Otherworld into a mortal competition. Jackaby and Abigail are caught in the middle as they continue to solve the daily mysteries of New Fiddleham, New England — like who's created the rend between the worlds, how to close it, and why zombies are appearing around. At the same time, the romance between Abigail and the shape-shifting police detective Charlie Cane deepens, and Jackaby's resistance to his feelings for 926 Augur Lane's ghostly lady, Jenny, begins to give way. Before the four can think about their own futures, they will have to defeat an evil that wants to destroy the future altogether.

The epic conclusion to the New York Times best-selling Jackaby series features sly humor and a quirky cast of unforgettable characters as they face off against their most dangerous, bone-chilling foe ever.
I haven't felt this emotional about the end of a series in a long, long time – maybe not since Harry Potter. Though there is always a sense of bittersweetness when a beloved series is ending, I'm usually so anxious to know how everything ends and to see a story concluded, that I am usually wholly satisfied by a final book.
But with Jackaby … well, I feel such a fondness for these books and this world and these characters, that I would like nothing more than to see their adventures continue in perpetuity. I know that's not really feasible, but all the same. It made saying farewell a much more tumultuous reading experience.
So, in lieu of a traditional review (blah blah, it was great, I loved it, buy it, read it) – I give you …
The 7 Stages of Reading The Dire King:
1. The gang's back together! Here's Jackaby! And Abigail! And Jenny! And Charlie! And Douglas! And all these other great characters! I'm back in the world of New Fiddleham, and I couldn't be happier about it!
2. Um, what is all this magic? The world of Jackaby explodes in The Dire King more so than in any of the first three books of this series, and at first, the head-first dive into the realm of faeries and magic and mystical creatures feels a little jarring. After all, I tend to associate the Jackaby books with the real world, in which magical creatures sometimes roam. But this is a full-on parade of magical creatures.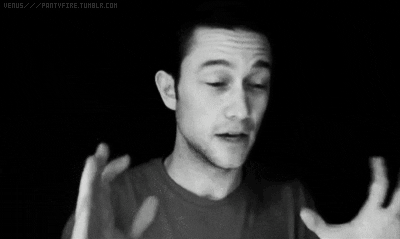 3. Hop on the bandwagon! But once I adjusted to the change, I was a-okay. After all, all my favorite characters were still the key players – Jackaby, Abigail, Jenny, Charlie, etc. And in fact, many of the smaller characters we've met over the course of the first three books make appearances to varying degrees of importance. It's sort of like a who's who of the Jackaby world.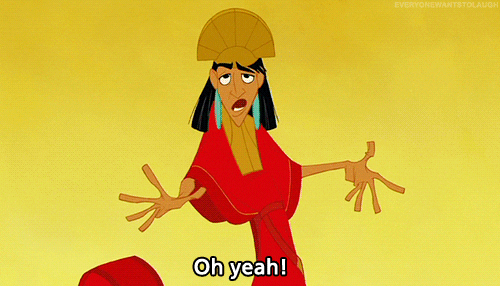 4. Apocalypse time. It's the end of the world – or it's about to be – if Jackaby and Co. can't come to the rescue. And things definitely get intense! The stakes are higher than ever for Abigail and Jackaby.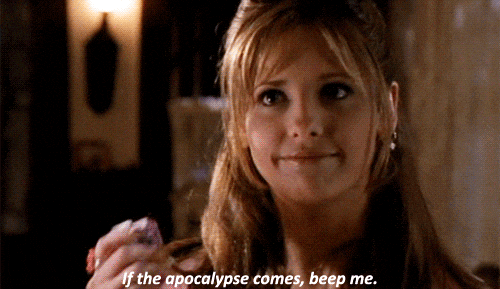 5. NO! NO NO NO NO Nooooo!! To say any more would be spoilers, but … all. the. feels.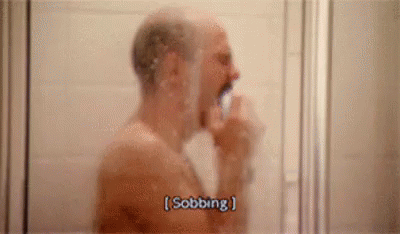 6. A fitting end. Nothing is tied up neatly in a bow, but the ending of the series felt fitting and justified — and much to my delight, still open for the possibility of more adventures (albeit a bit different from how this series started).
7. And then … HAPPY TEARS! Again, spoilers. So I'll just leave you with a GIF that neatly summarizes my feelings upon reading the very last page of the book
The Dire King is in stores August 22nd. If you're a local friend, join me in conversation with Will Ritter at 7pm on 8/22 at Powell's Cedar Hills Crossing to celebrate the launch of The Dire King!
Save
Save