All this week, we're featuring Ms. Bixby's Last Day by John David Anderson, as part of the book's official blog tour. And TODAY, Ms. Bixby's Last Day is now in stores!!!!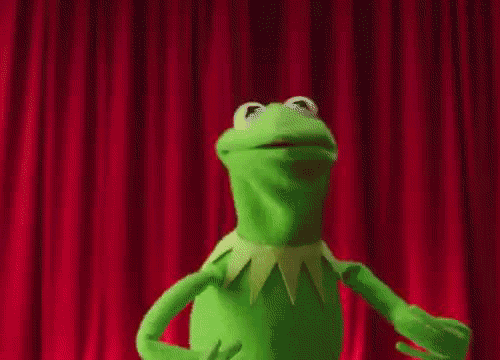 If you missed it, check out yesterday's post for your chance to WIN a copy of Ms. Bixby's Day Off — by telling us about a teacher who impacted your life.
And today, I'm doing just that. Telling you about a teacher who impacted my life!
Honestly, there are a lot of teachers who have made an impact in my life. There was Mr. James, my ninth grade English teacher — who made class such a joy, but was still pretty strict with his grading and expectations of his students, despite a lighthearted feel in the classroom. There was my 11th grade English teacher — whose name, sadly, escapes my right now, but who first introduced me to what was, at the time, a newly published book called The Perks of Being a Wallflower, which was a life-changing book and has stayed with me all these years. There was Coach Joe, the Algebra teacher who finally helped me "get it" when it came to math — a subject I struggled with for years until his class. (I still hear his mantra of "balance" when working out math problems even today!)
There's Mr. Cooper, who was my music teacher in elementary school and gave me private violin lessons all the way into high school. He was not young when he taught me, which makes me certain he is no longer in this world, and that's a truth that I just find too hard to accept. He was really the first teacher to let me experiment with music and try anything I wanted (including a few weeks attempting to the play the flute, which my asthmatic lungs deemed an unacceptable challenge), and even let my friends come to my music lessons. He'd bring arrangements for all of our instruments, so we could play little miniature chamber music concerts!
But the teacher I want to talk about today isn't one who taught me in the classroom, but she did change my life. In fact, she lives thousands of miles away from me. We've met in person only once. But her decision, nine or so years ago, to start a blog to chronicle how she was using the Twilight books to engage her students lead me down a path of blogging and books and the YA community that I can't imagine my life without today.
I'm talking about Tiffany Truitt (who has since become a published author several times over, in addition to continuing teaching). Tiffany's blog, Novel Novice Twilight, caught the eye of the fansite Twilight Lexicon for her innovative use of the Twilight books in various subjects with her students. With a reputation for being "difficult to teach," Tiffany used the books her students WANTED to read to engage them in the curriculum they were required to learn. The result was a classroom of students excited to learn, with test scores far exceeding expectations.
When the Lexicon featured her site, Tiffany realized she needed help maintaining it and put out a call for assistance. At the time, I was single and working a graveyard shift — which meant, I had a lot of free time during the day to work on a website. And that's how I started working on Novel Novice Twilight — an endeavor which eventually lead to my decision to create the Novel Novice you see here today (using the name with Tiffany's blessing — thank you for that, by the way).
But aside from Tiffany's actions leading me to book blogging — which has been a defining part of my life for the last 8 or 9 years, and has introduced me to some of my closest friends — I'm also grateful for what she was doing in her classroom all those years ago. And what she continues to do in her classroom today. Which is using the books her kids want to read as an entry point for the rest of the required curriculum. It's brilliant, innovative, and just plain logical! I wish more teachers were like her, and I wish the education system allowed for more freedom to try the types of things Tiffany pursues in her classroom.
So for Tiffany — and all the other innovative teachers, looking for ways to get their kids excited about learning — thank you.
Everyone knows there are different kinds of teachers. The good ones. The not-so-good ones. The boring ones, the mean ones, the ones who try too hard. The ones you'll never remember, and the ones you want to forget. But Ms. Bixby is none of these. She's the sort of teacher who makes you feel like the indignity of school is worthwhile. Who makes the idea of growing up less terrifying. Who you never want to disappoint. What Ms. Bixby is, is one of a kind.

Topher, Brand, and Steve know this better than anyone. And so when Ms. Bixby unexpectedly announces that she is very sick and won't be able to finish the school year, they come up with a plan. Through the three very different stories they tell, we begin to understand just what Ms. Bixby means to Topher, Brand, and Steve—and what they are willing to go to such great lengths to tell her.

John David Anderson, the acclaimed author of Sidekicked, returns with a story of three kids, a very special teacher, and one day that none of them will ever forget.