All this week, we've been celebrating the release of Reckoning by Veronica Wolff, the long-anticipated final book in THE WATCHERS series. To wrap up our week-long celebration, we have a fresh round of fun flash questions with Veronica, herself! Thanks for stopping by Veronica.
Favorite decade?
I studied history in grad school…you can't make me choose just one.
As a setting to read: 1810s.
As a setting to write: 1650s.
As a setting to live: 2010s.
And, okay, here's the one that mortifies my kids: Favorite decade for music: 1970s.
Must-have writing snack?
I devour packet after packet of organic snap peas from Trader Joe's. Nom nom nom.
Favorite Disney movie?
Mulan kicks ass. Though my nostalgic favorite has got to be Robin Hood…my first major ship was for foxy-fox Robin and Maid Marian. I still have the album and book from my childhood.
The beach or the mountains?
Ooh, that's a tough one. Honestly, I love them equally. Though if the temperature is over 72 degrees, that pushes it into beach territory. So yeah, if I had to call it, I'd say beach.
Song that can always get you dancing?
I dare you not to rock out to "Hey Ya" by Outkast. Shake it like a Polaroid picture, baby.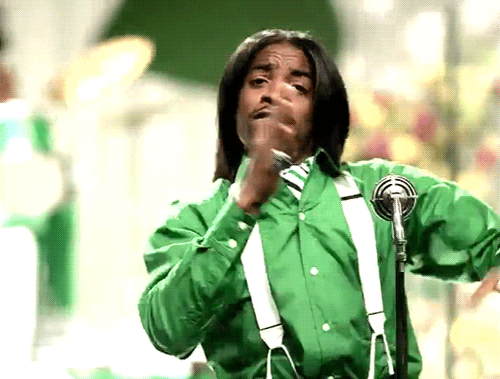 Favorite villain?
There are so many great ones to choose from. Maybe it's because I'm a writer, but I've got to say one of my very favorites is Annie Wilkes from Misery. *shudder* Such a disturbing, funny, terrifying, well and deeply drawn character. (And how fantastic was Kathy Bates in the movie?!)
Pen or pencil?
Pen. In a really great color. Like a deep, dark, eggplanty purple. In a fine inky point that bleeds onto the paper if you hold it there too long. Ahh.
Favorite piece of clothing?
A super unflattering but super soft, long, and flowy cardigan. I have more than my share of them—much to my husband's chagrin, I'm sure. My current favorite of the lot is a maroon cashmere one I got on clearance. Love it.
Song you can't get out of your head right now?
I've been listening to Mary J. Blige's "Family Affair" a ton these days. I love moving to it as I make my coffee in the morning—the song is so upbeat and the lyrics so positive: "We don't need no haters…Just try to love one another…No more drama in your life."
Name 5 things currently on your desk (or in your writing space)
My Ganesh statue—I lived in India for a while, and in Hinduism, Ganesh is the remover of obstacles and associated with learning, writing, and beginnings. He just feels like an auspicious guy to have around.
A crystal—I like to think it focuses some creative mojo from the universe, plus I just adore big, ancient pieces of earth.
A purple geode. (Rocks, the color purple…I realize a theme is emerging.)
A bottle of water. I have bottles scattered through the house—my office one is pale blue-green glass.
A pair of speakers. I blast music as I write. *Blast it.*
And that's pretty much it for the surface of my desk. I included a picture, and you can see I keep it pretty spare. I walk on the treadmill as I write—2 MPH if I'm writing and 0.5 MPH if I'm editing. That plus my playlist puts my brain in the zone.
Catch up on all of the books in THE WATCHERS series now:
Isle of Night – Amazon | B&N | iBooks | Kobo
Vampire's Kiss – Amazon | B&N | iBooks | Kobo
Blood Fever – Amazon | B&N | iBooks |Kobo
The Keep – Amazon | B&N | iBooks | Kobo
Dark Craving – Amazon | B&N | iBooks | Kobo
Reckoning – Amazon | iBooks | Kobo
Now we're giving away a prize of YOUR CHOICE! That's right, you get to choose any one of Veronica's books — she's written more than just the WATCHERS series,  you know — and we're doing a giveaway every day this week! So you have more chances to win each day!
Also: this contest is open INTERNATIONALLY!
View all of Veronica's books HERE, and then fill out the Rafflecopter form below, be sure to telling us which book — and which format (ebook or print copy) you'd like to receive!
PLEASE NOTE: Print copies are ONLY available for U.S. contestants. If you live outside the U.S., you are welcome to participate, but we can ONLY send you an e-book.
Contest will run every day this week, with more opportunities to win by checking out EACH DAY's post and looking for the DAILY KEY WORD. Contest runs through midnight (PT) on Monday, April 11th.
TODAY'S KEYWORD: ACARI
a Rafflecopter giveaway
https://widget-prime.rafflecopter.com/launch.js