Today marks the last day of my vacation, and I'm getting ready to fly home after an amazing week at Walt Disney World with my family. And if travel has taught me anything, it's this: packing light is for pussies.
Okay, maybe not for pussies. But it's not for me.
There are countless articles and blog posts out there with tips for packing light, and anecdotes about why packing light makes travel so much better.
And I'm here to tell you … NO.
Maybe packing light works for you; maybe a small tote filled with the bare minimum is all you need for a luxurious and easy, breezy vacation. But not so for yours truly. Honestly, if I could just transport my entire closet & bathroom with me everywhere I go, I'd be a happy camper.
So to celebrate this week's release of Unclaimed Baggage by Jen Doll — a delightful story about three teens working at a store that sells items found in lost airline luggage — I've put together my Top 6 Tips for Over-Packing. Because sometimes you just want to have your stuff with you. (And also, you can read my mini-review of this wonderful book below, too!)
1. Make a list – then double it.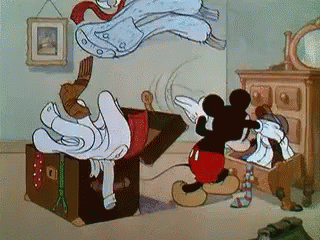 Oh, so you're going on a five-day trip? Start with clothes for all five days … then add at least one extra outfit, in case something happens (like a nasty spill, etc.). Then add another outfit, in case you get there and decide you don't like what you packed. It's good to have options, right?
And for your unmentionables … basically, bring twice as much as what you think you'll need.
2. Travel size toiletries are a joke.
Okay, sure, the tiny tube of toothepaste is fine. But travel size shampoo? When you have longer hair? And you're traveling somewhere for more than a day or two? Those things are a joke. I can maybe get one washing out of a travel size shampoo bottle. Pack full size into your checked bag and be a happy camper with clean hair. (But avoid Ross's dilemma above, and pack them inside a ziploc bag!)
3. When in doubt, bring it.
My general philosophy with packing really comes down to this: YOU NEVER KNOW. What if it's unexpectedly cold? You'll want a jacket! What if it's hot? Bring a swimsuit! Are your shoes comfortable? Bring a back-up, and a back-up for your back-ups.
4. Never go anywhere without back-up reading material.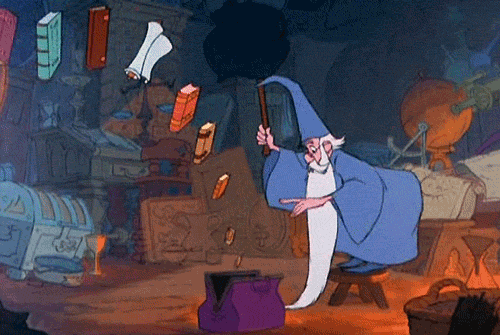 I have a 2-3 book minimum anytime I travel for longer than three days. Why? First, I never know how quickly I'm going to read a book. Especially if there's a long flight involved, I'll probably get through most, if not all, of a book just on the airplane. And secondly, when I'm ready to dive into a new book — what if I'm not in the mood for the book I brought? I need options, people!
Some people like to use e-readers for this reason, and I suppose that's a reasonable way to save packing space if that's your kind of thing. I'm not a fan of e-readers though, so it's not uncommon for me to be stuffing several books into my suitcases. (I use book sleeves like these to keep my precious books from being damaged in transit. NOVEL10 will save you 10% on any order from Dreamy & Co.)
5. Be Happy.
Ultimately, this is why I've learned to embrace over-packing. I mean, honestly — all jokes aside — as much as I hate lugging heavy luggage through an airport, I find I'm much happier when I have all the things I might want with me. Yes, I reasonably can't bring everything, but I've learned what my limits are; what things I'm fine leaving home, and what things I'm crabby about not having. It's really about knowing yourself and doing what will make travel most enjoyable for you.
6. Get a luggage scale!
BONUS TIP! If you enjoy the over-packing lifestyle like me, don't leave home without a luggage scale. This is the easiest way to make sure your bag stays under the airline's weight limit before you get to the airport.
Unclaimed Baggage was an unexpected delight. The book is charming and funny and witty, but also surprisingly impactful. Despite the adorable cover, this book tackles some pretty heavy subjects. It packs some punches, and I loved the combination of a cute summer story (and a dash of romance) with these meatier subjects. The result is a book that offers a lot to love. The characters are endearing and realistic; flawed and relatable and inspirational. The story has plenty to sink your teeth into. But it's also freaking adorable and will make you feel good when you read it.
Unclaimed Baggage is in stores now. Here is the official synopsis:
Doris–a lone liberal in a conservative small town–has mostly kept to herself since the terrible waterslide incident a few years ago. Nell had to leave behind her best friends, perfect life, and too-good-to-be-true boyfriend in Chicago to move to Alabama. Grant was the star quarterback and epitome of "Mr. Popular" whose drinking problem has all but destroyed his life. What do these three have in common? A summer job working in a store called Unclaimed Baggage cataloging and selling other people's lost luggage. Together they find that through friendship, they can unpack some of their own emotional baggage and move on into the future.