My initial thoughts upon finishing The Brink of Darkness by Jeff Giles were basically this:
And this: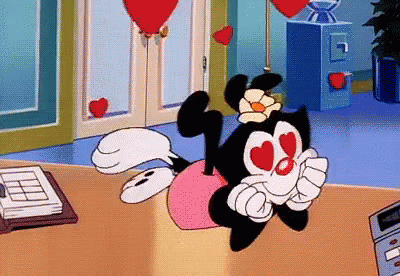 Aaaaand this:
Basically, just uncontrolled glee and joy and swooning.
Yeah, I legit loved this book. The continuation of The Edge of Everything (and what felt like the conclusion of a duology?), The Brink of Darkness delivered everything I wanted in this sequel and then some.
Things have changed for seventeen-year-old Zoe ever since the otherworldly events that brought her together with the mysterious bounty hunter she calls X. In order to save Zoe and her family, X has done the unthinkable – he's given up his freedom and returned to captivity in the Lowlands.

X is determined to break the lords' hold on him once and for all, but being stripped of his power pushes him toward a darkness he's never experienced and a past he's never known. The secrets that surface could be the key to reuniting X and Zoe… or they could mean the destruction of everything they have been fighting for.

Gripping and full of heart, this epic continuation of Jeff Giles' series – which already has rave reviews from New York Times bestselling authors Kami Garcia, Melissa de la Cruz, and Cassandra Clare, among others – will bring readers right to the edge of everything.
This book is brimming with romantic tension and life-or-death stakes, but it's tackled so beautifully and in such a way that never feels overdone or melodramatic.
I love the juxtaposition of X's insane world in the Lowlands, with Zoe's fairly normal life with her friends and her mom — and the way their romance brings these two unlikely worlds crashing together in so many unexpected ways.
One of the things I loved most about this book is that I never knew where it was going to go next. I was on the figurative "edge of my seat" reading this, eagerly turning page after page to see what would happen next and finding myself constantly surprised by each new twist.
And the ending was just spectacular. I loved the way Giles wrapped everything up — and I won't say much more, because I don't want to spoil things — but this was just a very, very satisfying ending.
I absolutely adored this book (and The Edge of Everything), and am now itching to do a back-to-back reread — because I just want to spend more time with Zoe and X.
Look for The Brink of Darkness in stores July 10th.