Whether you're a lifelong fan of Wonder Woman or a new devotee (or, maybe like me, a little of both), Wonder Woman: Warbringer by Leigh Bardugo offers an exciting new chapter in the life of young Diana Prince.
She will become one of the world's greatest heroes: WONDER WOMAN. But first she is Diana, Princess of the Amazons. And her fight is just beginning …

Diana longs to prove herself to her legendary warrior sisters. But when the opportunity finally comes, she throws away her chance at glory and breaks Amazon law—risking exile—to save a mere mortal. Even worse, Alia Keralis is no ordinary girl and with this single brave act, Diana may have doomed the world.

Alia just wanted to escape her overprotective brother with a semester at sea. She doesn't know she is being hunted. When a bomb detonates aboard her ship, Alia is rescued by a mysterious girl of extraordinary strength and forced to confront a horrible truth: Alia is a Warbringer—a direct descendant of the infamous Helen of Troy, fated to bring about an age of bloodshed and misery.

Together, Diana and Alia will face an army of enemies—mortal and divine—determined to either destroy or possess the Warbringer. If they have any hope of saving both their worlds, they will have to stand side by side against the tide of war.
I have been a Wonder Woman fan for a long time; I mean, it's hard for me to imagine any girl who hasn't been a fan at some point in her life. After all, Diana – for a long time – was the only female superhero to ever get any major airtime. But over the last several years, my love of DC characters has waned in light of the really crappy movies the studio has been churning out — and my Marvel fangirl side has turned up full throttle.
That all changed for me when I saw Wonder Woman in theaters earlier this summer. I won't go on at length, because this review has already gotten seriously off-topic, but the short version is: the movie was AMAZING and I fell in love with Wonder Woman all over again, in a big way.
So it was with this renewed and reinvigorated enthusiasm that I went into reading Wonder Woman: Warbringer, the first in the DC Icons YA novel series, and I was not disappointed.
Bardugo captures all the spirit of Wonder Woman as a character, as a franchise, as a legacy. She captures Diana's innocence and bravery and passion and her love. And, oh yeah, she totally captures the complete bad-assery that is Wonder Woman.
So because I have no chill, and I loved this book to no-end, here's a list of all the reasons you should read Wonder Woman: Warbringer STAT, complete with GIFs:
1. WONDER WOMAN. See above, for all the reasons of Wondy's general bad-assery. Sure, she's a teenage Diana and she still has some training and honing of her skills to accomplish, but she's still a freaking immortal Amazon warrior fighting against humans and she is amazing.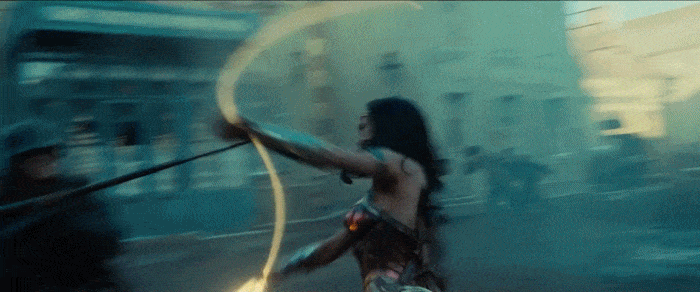 2. Snarky, sassy characters. Alia and her friends are fantastic, and their personalities shine through in their actions and dialogue throughout the book. Contrasted with Diana's naivete makes for an even more entertaining read.
3. Captivating Plot. I mean, it's no surprise Bardugo knows how to write a story that really sucks you in. All this is just to say, her usual Bardugo-ness is in fine form here in the world of Themyscira.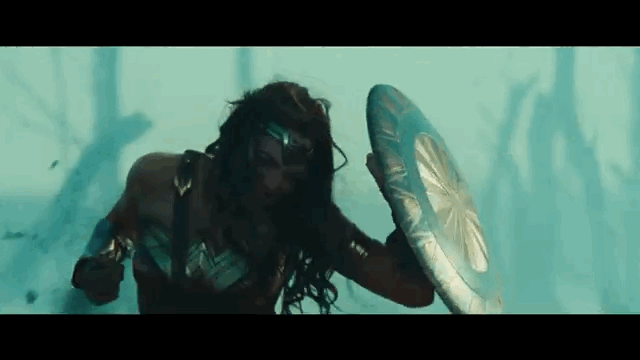 4. And speaking of Themyscira … we do get to spend some quality time on Diana's island home, and witness her Amazon sisters in action – even if it's not the main focus of the book. Amazons in action are always a plus.
5. Perfect for fans and newbies alike, and everyone in between. Whether you're a long-time Wonder Woman fan, a new recruit, or somewhere in the middle, Wonder Woman: Warbringer has something for everyone. It's both a fun peek into Diana's adolescence, and a fitting introduction to the character for those unfamiliar with her mythology.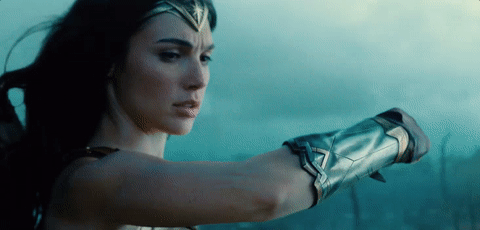 6. Reading it will make you feel like this:
Wonder Woman: Warbringer is just a great book, plain and simple. It has fantastic, engaging characters, a captivating plot, and gorgeous writing from a master storyteller. Look for it in stores August 29th.
Save
Save