Lord of Shadows by Cassandra Clare, the highly anticipated sequel to Lady Midnight and second book in the Dark Artifices series, hits stores everywhere today – but I was one of a lucky few to receive an advanced review copy of this book. After I stopped screaming and actually read the book, I found myself on a roller coaster of emotions.
So in order to keep today's review 100% completely SPOILER-FREE, I've chosen to express my feelings over this book in a series of 5 GIFs … each representing, the 5 biggest FEELS you'll experience while reading Lord of Shadows.
1. First, there is the glee over being back in the world of the Shadowhunters and with the delightful gang of the L.A. Institute.
2. Then you're reminded of the crushing heartbreak you suffered at the end of Lady Midnight, and realize how much is still left unresolved.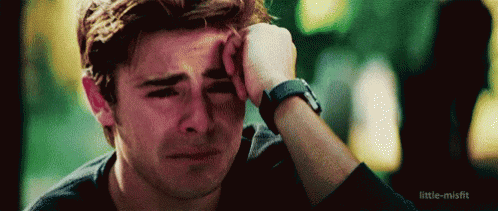 3. PLOT TWIST! Surprising new threats and enemies begin to appear, and your anxiety reaches levels you never thought possible.
4. Romance, swoon, smoochy, ahhhhhh. Your feelings are becoming more frantic and less coherent.
5. Disaster. Heartache. You are broken, and you have loved every minute of it. You wonder why you torture yourself so, and why you continue letting Cassie Clare trample all of your feelings like this, all the while looking up how long you have to wait to do it all over again with book 3. (News flash: it's well over a year. Maybe two? Expected publication of book 3, The Queen of Air & Darkness, is listed only as 2019.)
(Okay, that was 6 GIFs.)
A LOT is left unresolved in Lord of Shadows, but it's clear Cassie is setting us up for something SO MAJOR in book 3, and I don't know how we're all going to survive the wait. Perhaps we should form a self-help group?
Lord of Shadows is in stores now. Here is the official synopsis:
Emma Carstairs has finally avenged her parents. She thought she'd be at peace. But she is anything but calm. Torn between her desire for her parabatai Julian and her desire to protect him from the brutal consequences of parabatai relationships, she has begun dating his brother, Mark. But Mark has spent the past five years trapped in Faerie; can he ever truly be a Shadowhunter again?

And the faerie courts are not silent. The Unseelie King is tired of the Cold Peace, and will no longer concede to the Shadowhunters' demands. Caught between the demands of faerie and the laws of the Clave, Emma, Julian, and Mark must find a way to come together to defend everything they hold dear—before it's too late.
Save
Save
Save
Save