Today, I have a super-charged, two-part blog tour stop for Quarantine: The Giant by Lex Thomas (the pen name of writing duo Tom Voorhies & Lex Hrabe). This is the fourth book in the Quarantine series and is out now from Carolrhoda Lab.
For today's blog tour — we have the guy's top 10 list of "What to Bring into the Infected Zone." And later, catch a video Q&A where the guys answer some of our famous (infamous?) flash questions!
Quarantine Top 10: What to Bring into the Infected Zone
(Top 10 list by Lex Thomas. GIFs chosen by me.)
Quarantine: The Giant mostly occurs within the infected zone. After the rapid spread of a brutal virus, all of Colorado has been evacuated, and only deadly, infected teenagers remain, living in hiding. Entering the infected zone as an uninfected person is a terrible idea. But if you had to for whatever reason, here's a list of the top ten things to bring with you.
1) A gas mask
It's called the "infected zone" for a reason. Infected teenagers are walking poison factories. The virus is airborne and breathing any air around infected will liquify your lungs in seconds. Without a gas mask and a healthy supply of air filters, you better hope you can hold your breath.
2) A rubber tube and a gas canister.
Gasoline is hard to come by in the infected zone. If you are going to get around, you'll need to siphon gas out of abandoned cars. The taste of gasoline in your mouth will fade after a few hours and you'll be glad you did it when you're able to drive away from a horde of infected, or a trigger-happy militia member.
3) A weapon
You'll need something to defend yourself. A bow and arrow, a taser baton, a slingshot, or a baseball bat. The choice is up to you. Just be sure you know how to use it, or at least how to brandish it to scare someone off.
4) A book
With all that danger and violence in the infected zone, you'll need a break once and while. A book takes no batteries and will provide hours of entertainment. We suggest going meta and bringing something by Lex Thomas.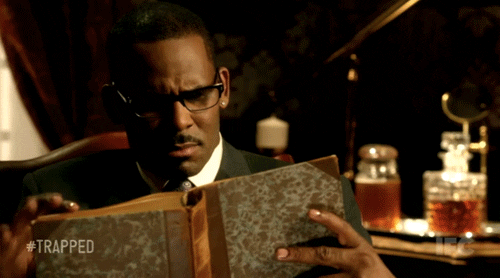 5) Hair bleach and toner
If you want to pass for an infected, at least from a distance, you might want to bleach your hair. All infected have white hair so you want to bring bleach with you in case you need it, and some toner to get the yellow out.
6) Camping deodorant
The infected zone is mostly empty and you may not see other people too often, but when you do it would help not to smell. Running water is not guaranteed so who knows how often you'll be able to bathe. Bring soap and shampoo and everything else, but heavy strength camping deodorant can help keep you stink-free for weeks at a time.
7) Condoms and/or feminine products
If you want information, or food, or help of any sort from others, you'll have to bring something for trade. Your best bet is to bring things that people can't make on their own. In a world where their lives is in danger, where they might have to go on the run at any moment, no one is trying to get pregnant. And no girl wants to rely on homemade feminine products. If you have the real thing, you can trade it for almost anything.
8) A notebook
You'll need a place to write down all the clues you assemble on your search through the zone. It can also be your journal where you document your search, and maybe down the line you can read it again and recall the dangerous adventure you went on. And if you are in the infected zone for long enough, and you have enough notebooks, you could even write a novel.
9) Advil
The infected zone can get pretty painful, and you'll want something to help. I'd bring a bucket full.
10) A gift
The infected zone is a good place to go if you're looking to die. The only good reason to enter the zone is to find someone you care about deeply, someone who's still infected, who's hiding, who's being hunted by the adults that want infected dead. Go ahead and bring a gift to give to that person when you finally do find them. Keep it with you to remind yourself of why you're doing this, and why you should keep going when everything in you is saying quit and go home.
And there you have it! You're all set to survive the Infected Zone.
Now, here's our fun flash Q&A video with Lex & Tom:
In the violent early days of the quarantine, Gonzalo joins a gang of thieves who live in the ductwork of McKinley High School. There he falls in love with Sasha, but as he grows too big to fit, he is forced to leave without her.

A year later, he scours the infected zone for her. No matter how many murderers, puncture wounds, or militia he has to survive, Gonzalo can't give up on Sasha.

In the fourth installment of the Quarantine series, Lex Thomas delivers two intertwined stories about love and longing, which merge in a conclusion where the fate of the entire infected zone hangs in the balance.
Lex Thomas is the pen name for the writing team of Lex Hrabe and Thomas Voorhies. Their first novel, QUARANTINE: THE LONERS, earned a starred review from Booklist, and Huffington Post Books praised it, saying, "You will not be able to put this book down."
Lex received a BA in Drama and English from the University of Virginia and has worked as an actor, director and writer. Thomas graduated with a Bachelors of Fine Arts from the Rhode Island School of Design, and now writes, and exhibits his realist oil paintings in Los Angeles.
Lex and Thomas met in a writers' group in Los Angeles. Their friendship developed as they tried to blow each other's minds with clips from bizarre movies. In 2005, they became a screenwriting team, and found that writing with a friend is much more fun than doing it alone.
Save
Save
Save
Save
Save
Save
Save